BARBARA LAGER
651 442-3768
bjlager@yahoo.com
Residing in St.Paul, Minnesota I studied at the Minneapolis College of Art and Design and have displayed my art nationally as a full time artist for the past 30 years. I consider myself a conceptual artist as I paint on the backside of clear acrylic glass. Foregrounds are painted first with backgrounds painted last. I define each concept with an eye for simplicity and the flavor of rich colors to set the mood. All paintings are created one at a time with the same concept evolving from one painting to the next.
Graduate of Illinois State University. I self taught myself how to create my line of whimsical art. Years of experimentation have gone into my technique. What inspires me to create is my longing to make people smile and tell a story with each unique design. I have been selling my art throughout the U.S. for over 30
years. Each piece is created by hand anodizing Niobium and Aluminum. The colorful pieces of metals are cut, chased, engraved, layered, carefully drilled and riveted together to create each piece.
THE VENUE GALLERY - BLOOMINGTON IN.
812 339-4200
ART RESOURCE GALLERY - EDINA, MN.
952 922-1924
RED WING ART GALLERY - RED WING, MN.
651 388-7569
KELLEY GALLERY - WOODBURY, MN.
651 738-7776
RENEE TAYLOR GALLERY - SEDONA, AZ
928 282-1575
KELLEY GALLERY - HUDSON, WI.
715 386-4112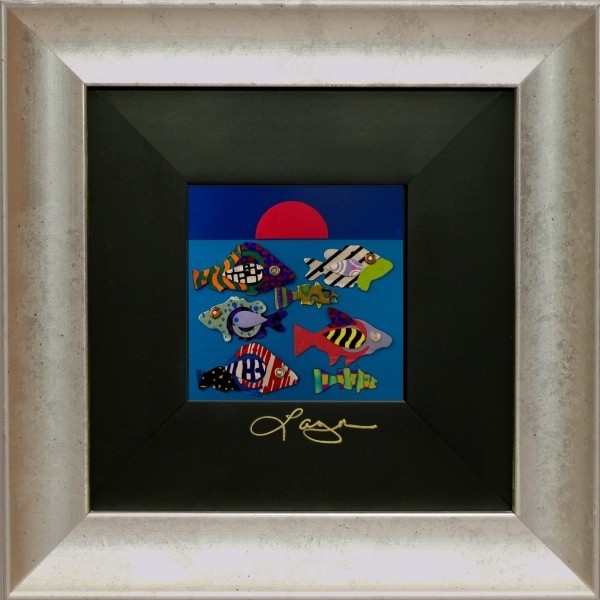 Title. Double Click Here.
ABODE GALLERY - STOCKHOLM, WI.
715 442-2266
WOODLAND GALLERY - STOUGHTON, WI.
608 877-8007
DANIEL LAGER
651 442-2768
Lagergallery@yahoo.com